Welcome to St. Thomas Aquinas Middle School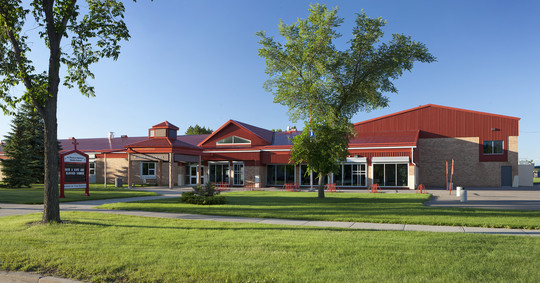 St. Thomas Aqunias Middle School is a grade 6-9 publicly funded school located in Red Deer, Alberta, proudly welcoming children of all faiths desiring a Catholic education.
"Hold on to instruction, do not let it go; guard it well, for it is your life." Proverbs 4:13
PARENT / TEACHER INTERVIEWS
WEDNESDAY, NOVEMBER 5 & THURSDAY, NOVEMBER 6
TIME:  5:00 PM-8:00 PM                                                                                      
 To help with waiting times we would encourage you attend interviews as follows, we realize that this may not always be possible.  
Last name beginning with A-M please attend on Wednesday
Last name beginning with N-Z please attend on Thursday
Scholastic Book Fair November 3-6
We are excited to once again host a Scholastic Book Fair at St. Thomas!  You will find hundreds of quality books with a wide assortment for all reading levels.  Your support of this event will help us obtain many new books for our classrooms and library!  The Book Fair will be open as well during Parent/Teacher Interviews.
PEROGIE FUNDRAISER
Click here for order form, this year we also have Gluten Free perogies available!
Ski Club 2014 2015
Blended Program for Elite Performers and Athletes Information Evening
Blended Program for Elite Performers and Athletes 
Parent and Student Information Session
Monday, November 24 at 6:30 Montfort Centre 
Are you a high level performer or athlete?
Do you have a hard time balancing school work and training?
Does your training schedule mean that you are missing classes?
Do you want a flexible learning schedule that will work with your training demands and still allow you to keep some balance in your life?
If so, come and learn why a blended program offered by Red Deer Catholic Schools may work for you. This parent and student session will be hosted at Montfort Centre (5210 - 61 Street, Red Deer) on Monday, November 24 at 6:30 p.m.
Presented by: 
Kathleen Finnigan, Associate Superintendent of Inclusive Learning
Ryan Sawula, Principal of St. Gabriel Online School
Dallas Puto, Vice Principal of Ecole Notre Dame High School
Recent School News