Welcome to St. Thomas Aquinas Middle School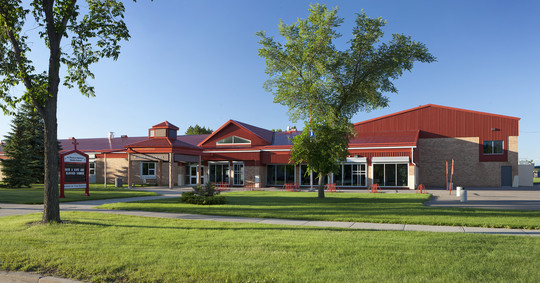 St. Thomas Aqunias Middle School is a grade 6-9 publicly funded school located in Red Deer, Alberta, proudly welcoming children of all faiths desiring a Catholic education.
With a Gospel view of life, students are called to grow spiritually, academically, socially, culturally and physically. Our Catholic faith is nurtured and experienced in all classes, celebrations, and prayer.
To find out why St. Thomas Aquinas Middle School is right for you, please visit us. 
"Hold on to instruction, do not let it go; guard it well, for it is your life." Proverbs 4:13
STUDENT UNION TICKET PACS
Student Union Ticket Pacs is Parent Council's major fundraiser to offset the cost of activities that are not covered through the school budget.  Student Union Ticket Pac order forms have come home with your child.   Ticket Pacs are $20.00 each, you can also purchase the "APP" for your smartphone!  The school receives $10.00 for each book sold.  We also have Student Union Ticket Pacs for Calgary and Edmonton at the same price. To receive your Student Union Ticket Pacs, please remit completed order forms and payment in full to the school office. All Cheques should be made out to St. Thomas Aquinas.     Your support is greatly appreciated.
Students will receive an entry form for each TICKET PAc sold to win a Bluetooth Wireless Speaker!!
Treatment and Precautions for Head Lice:
Recent School News