School Notice
EXHIBITION OF LEARNING CANCELLED FOR THIS EVENING AND HAS BEEN RE-SCHEDULED
Parents and Students!
Please note that due to the Weather Alerts in effect with regards to snowfall warning we are postponing our event this evening. The Weather Network has advised for the cancellation of non-essential travel until conditions improve. Visibility may be suddenly reduced at times in heavy snow.
It is important to us that all of our students and their families are safe.
Our Exhibition of Learning will be rescheduled to Thursday, December 11th.
Welcome to St. Thomas Aquinas Middle School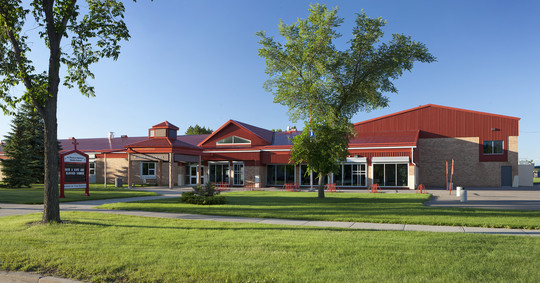 St. Thomas Aqunias Middle School is a grade 6-9 publicly funded school located in Red Deer, Alberta, proudly welcoming children of all faiths desiring a Catholic education.
"Hold on to instruction, do not let it go; guard it well, for it is your life."  Proverbs 4:13
Recent School News