School Bus Information
For school bus information, click here.
Download the RDCRS School Bus App!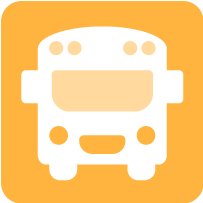 Available for iPhones and Androids.
Simply go to the iPhone App Store or Google Play Store, search "rdcrs" and download it. Our school bus application notifies you if your school bus is delayed or cancelled.
Bus delays and cancellations will also be posted on individual school websites. Local radio stations will continue to announce school bus cancellations as well.